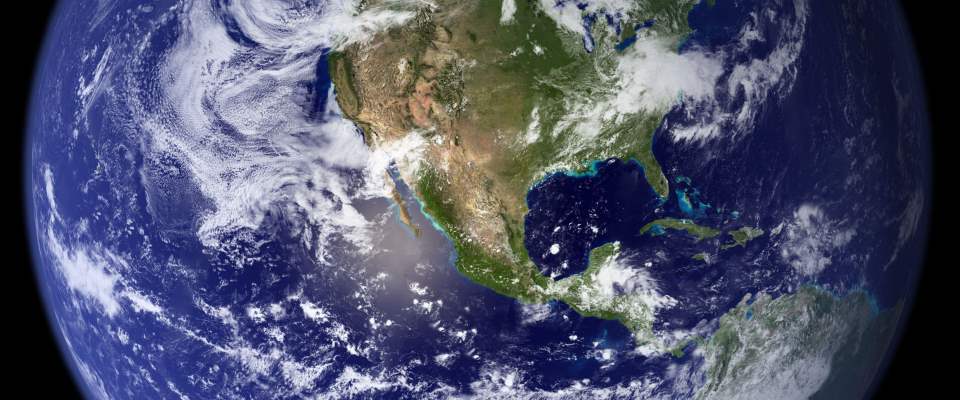 At Ultimate Cup of Coffee we take our environmental office coffee service responsibilities very seriously. Office Coffee can be responsible for introducing large amounts of waste, non-recyclable materials, and even harmful materials into the ecosystem. Creating coffee products can also be energy intensive when handled improperly, either by the manufacturer or the end user. Lastly, unrestricted coffee cultivation and harvesting can be environmentally destructive when not done responsibly.
Ultimate Cup of Coffee tries to address environmental concerns, biodegradability, compostability, recycling, energy reduction, and ethical production in the following ways:
Recyclable, Compostable, and Biodegradable Coffee Serving Containers
We offer our customers a broad range of environmentally sound coffee choices, and have sought to minimize the impact of our coffee service, from our own in-house bean products all the way to single serving coffee pods and cups.
Beans: Our own beans provided under the EspressoDolce brand come in bags, and can be processed by a post-usage waste disposal service, such as TerraCycle. Our other coffee partners imported from Italy, or roasted in Canada, have a similar commitment to producing the least amount of waste possible. Customers who purchases pre-ground or green beans receive them in a recyclable paper bag.
ESE Coffee Pods: These ESE pods (Easy Serving Espresso) resemble a large round teabag, but are filled with ground coffee instead of beans or tea leaf. Our ESE supplier is Reunion Island Coffee out of Oakville Ontario. They are a leader in environmental focus coffee, and every ESE pod and container provided by them will have:

Exterior cardboard serving boxes produced from 100% recycled content, and are themselves recyclable or compostable.
ESE Pod individual serving wrappers that are 100% compostable.
The ESE Pod itself is also 100% compostable.

K-Cups: Due to environmental concerns we have moved away from providing the K Cup solution to new customers entirely, and have transitioned over 95% of our current customers to non-K Cup products. If you are still using K Cups, or know someone who does, we strongly encourage each K Cup user to utilize the Coffee Capsule Disposal Service offered by TerraCycle, a leading recycling and waste-reclamation company.
Flavia: The producers of Flavia, Mars Drinks Corporation, have gone to great lengths to reduce their energy and waste production during the manufacturing process of Flavia packets. However, like the K-Cups there are still concerns with the end user disposal process, and because of this we no longer offer Flavia as a service to new customers. Flavia packets are supported by, and we strongly encourage using, the Coffee Capsule Disposal Service offered by TerraCycle.
Cups, Consumables, and Other Supplies: We strive to make all of our supplies as environmentally responsible as possible, and all of our current consumable products (teas, soda pops, juices, snacks) are recyclable through traditional consumer channels. We also offer special biodegradable cups and paper supplies for those who request them.
Cleaners and Chemicals: When servicing a machine, either through our consumer repair service, or through maintenance at a client site, we use the Cafetto line of organically produced, biodegradable espresso machine cleaning products, and encourage our customers to do the same.
Our Own Facilities: Our service centers, showrooms, and warehousing operations all make use of Revolution Resource Recovery to dispose of waste. Revolution sorts and classifies each waste item and then separates them into distinct tracks for recycling, compost, and disposal.
Reduction of Packaging and Overall Waste
While it's important to focus on recycling and re-use, the single most important way to reduce waste is to ensure it never happens in the first place, especially in the form of unnecessary packaging:
Powdered Milk and Chocolate: The NewCo CX3 and all of the Carimali machines support industrial sized soluble powder containers to mix in powdered milk, chocolate, vanilla, chai, and other flavours to create a variety of tasty drinks. These powders, as supplied by us, have minimal packaging for their large size. The amount of packaging waste that results from individual servings of milk or chocolate in that amount is nearly 50 times that generated by the powdered versions.
Bulk Purchasing to Reduce Waste: We have worked with our suppliers to minimize waste on packaging of products like cups, stir sticks, sugars, and other consumable items when delivered to our logistics facilities. Because we buy in pallet sizes or larger we are circumventing easily 80% of the consumer packaging found on individual items as they are sold in stores, even big lot stores and shopper's clubs.
Ethical and Responsible Bean Sourcing
Coffee beans have an enormous economic and environmental impact all over the world, from the people consuming the finished coffee, to the farmers who produce it. At Ultimate Cup of Coffee we are committed to only sourcing beans from ethical sources that meet strict requirements for environmental standards of how the coffee is grown, ethical standards on how the farmers are treated, and fair trade standards on how producers are paid. All of the third-party produced coffee we sell is certified by the Rainforest Alliance. Many of our suppliers go even further, receiving Fair Trade and Organic Production certifications, and even participating in funding environmental development initiatives in other countries.
Reduction of Energy Consumption
Given the recent focus on reducing carbon footprint, and how energy use factors into it, there has been a lot of attention paid to electricity consumed by both end-users of machines and coffee manufacturers.
Machines: All of the machines we place in offices, hotels, showrooms, and other commercial scenarios have energy savings modes when not in constant use, and many go beyond that by being engineered to consume as little energy as possible.
Manufacture: All of our coffee providers have embarked on drastic energy reduction programs for their manufacturing process. Producers located in Canada use Bullfrog Power, meaning they are powered by 100% renewable energy for their offices and manufacturing facilities. We are proud to partner with these forward-thinking companies.